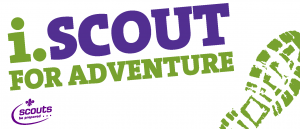 The following options are available for young people who wish to join our group:
Aged between 6 and 8 years – Beaver Scouts
We have a very active Beaver colony which does many exciting activities under the close supervision of our leadership team. There is currently a waiting list for joining, feel free to get in touch with the Beaver leader for more information.
Aged between 8 and 10 years – Cub Scouts
Our cub pack is currently one of the largest in the area and has a programme packed full of exciting activities. If you are interested in joining Cubs, contact the Cub leader.
Aged between 10 and 14 years – Scouts
3rd Wombourne has a very successful Scout Troop with a consistently high membership. Past activities include a week Skiing in Austria, visits to Paris and Brownsea Island and many others. If you are interested in joining Scouts, please contact the Scout leader.