Bag Packing at Sainsbury's
Today Beavers, Cubs and Scouts were at Sainsbury's Wombourne helping shoppers pack their bags. They were fundraising for general running costs of the group, but particularly for new furniture for the hut and camping equipment.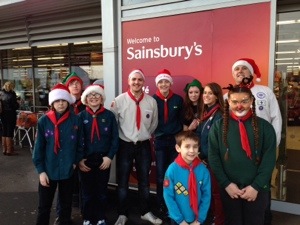 Thanks to all the children, parents and leaders who helped out on such a busy day. It was great to be able to have someone on every till for most of the day. Also thanks to the Sainsbury's staff for being so supportive and accommodating.
The total money raised on the day was over £1,600.